Meet Dr. Hamid Ghorbani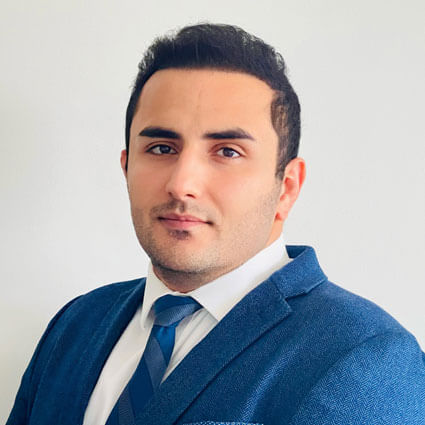 Dr. Ghorbani is a graduate of University at Buffalo School of Dental Medicine where he did extensive research & published papers in Periodontics. He has-been recipient of numerous awards including Maryanne Mather Clinical Research Award and Lester Schatz Memorial Award. Dr. Ghorbani enjoys teaching and was appointed as clinical instructor at Case Western University school of dental Medicine.
Why He Became a Dentist
One of the main reasons why Dr. Ghorbani decided to become a dentist was the ability to help other people. For years, he has seen countless people who were unable to afford the dental treatment they desperately need. So, he chose to establish a practice where care was financially accessible, regardless of the procedure or background. He also actively provides charitable dentistry services throughout the year, helping improve the lives of others in the community.
Dr. Ghorbani says the most fulfilling part of his career is seeing people smiling again and helping them get out of pain.
Our Services

Accolades and Professional Development
Dr. Ghorbani continued his education by completing hundreds of hours of continuing education in cosmetic dentistry, BOTOX, dermal fillers, Invisalign®, sedation dentistry, implant dentistry & TMJ treatment. He is proud to offer his patients the most advanced, conservative & comprehensive dental care possible.
Dr. Ghorbani also holds memberships with
Maryland State Dental Association
American Academy of Facial Esthetics
Implant Pathway (Fellow)
American Dental Association
Academy of General Dentistry
Outside of the Office
When he isn't busy seeing patients, Dr. Ghorbani and his wife (who also works in our office) enjoy spending time outdoors with family and friends, doing things like hiking, golfing and swimming.
My goal is to provide the highest quality dental care for each of my patients. For me as a person who loves dentistry, building lifelong relationships with my patients along with relieving their pain, improving their appearance and giving them the priceless gift of a smile is invaluable. By being part of a compassionate and competent team, we assure each patient receives a five-star dental care experience.
Schedule a Same-Day Appointment
New patients are always welcome here. Contact us today to reserve your next visit. Be sure to ask about our membership plan.

Dr. Hamid Ghorbani | (410) 964-2422