Emergency Dentistry in Columbia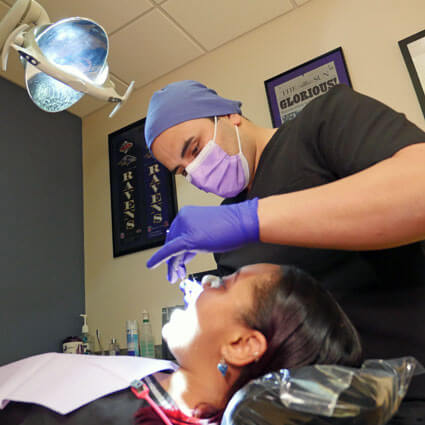 When you're in pain, you deserve a dental team committed to helping you whenever and however possible. At Oak Hall Dental, our dentists strive to deliver not only same-day emergency exams, but also immediate treatment to get you out of pain.
Contact Us

Tooth-Related Dental Emergencies
Toothaches can be caused by various sources, from broken teeth and abscesses to gum disease or cavities. During your visit, we will quickly assess the situation and get you out of pain. In most cases, we can provide immediate treatment on the same day. Whether you need a small filling, extraction or even a root canal, your smile's wellness is in our best interest.
Depending on the nature of your emergency, we will discuss all viable options with you and tailor your care plan to fit your personal preferences.
After Hours Emergencies
Even if you're calling after hours or over the weekend, we can provide prompt care. Follow the instructions on our voicemail to leave a message directly with Dr. Ghorbani. He will contact you to discuss the situation and provide guidance on what to do next, including when he can meet you at our office if need be.
Affordable Care
Our practice accepts most insurance plans and also offers an in-house membership program. If you require extensive treatment or don't have insurance, you can also use our 0% interest financing options to begin treatment immediately. Any new patients who contact our office after hours will need to remember that we are unable to confirm insurance coverage for those visits.
Same-Day Emergency Appointments
Contact us today for same-day emergency treatment. New patients are always welcome.
CONTACT US

Emergency Dentistry Columbia MD | (410) 964-2422