Cosmetic Injectables and Fillers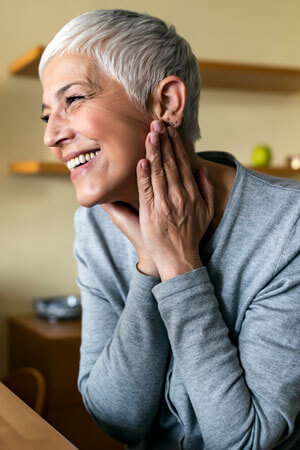 Visiting our practice is all about reviving confidence in your smile and restoring oral health-and now, you can also rejuvenate your appearance with dermal fillers and neuromodulators designed to restore lost volume and lessen the appearance of wrinkles.
Our dentist has taken the necessary coursework and steps to provide you with incredible results, and we invite you to learn more at your next visit.
What are Fillers?
Dermal fillers are designed to be injected into areas of lost facial volume to help restore a youthful look. They may also encourage the growth of new collagen, and many contain hyaluronic acid, which is a naturally occuring substance in your own body.
Dermal fillers can last anywhere between six months to over a year depending on the area injected and the type of filler that was used.
What are Neuromodulators?
Neuromodulators are also injected into the face, though work differently than fillers. This anti-wrinkle injection works by temporarily freezing your facial muscles, making it difficult for wrinkles to form and smoothing the appearance of fine lines.
Neuromodulators offer results that can be seen typically just a few days after injection, and may last for up to six months.
Learn More Today
Interested in learning more about dermal fillers or neuromodulators? We'd love to speak with you. Contact us today to book an appointment, or simply ask at your next visit with us.
CONTACT US